Big Business and Big Data: The Bauer College Partners with the HPE Data Science Institute
---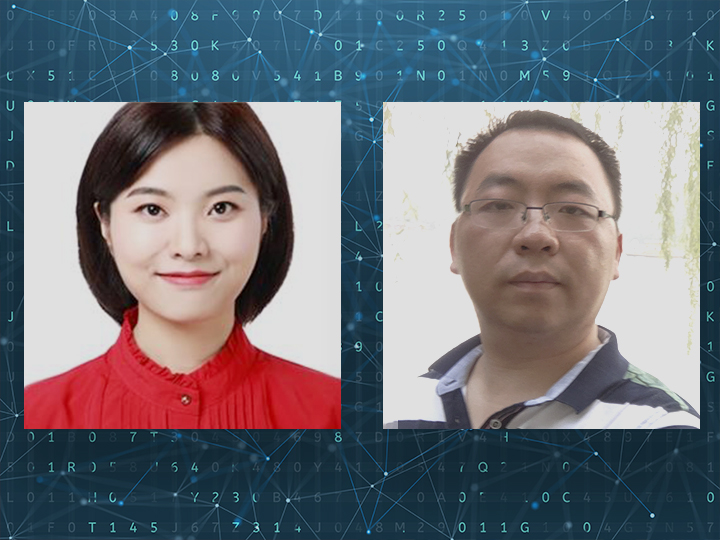 While the pandemic wreaked havoc on the job market, the Bauer College of Business at the University of Houston brought in two postdoctoral fellows to work with HPE Data Science Institute faculty mentors. Qiang Li worked with Meng Li, and Yumei He worked with husband-and-wife team Kevin Hong and Nina Huang.
The HPE Data Science Institute funded the two teaching and research positions within the college. "It's not too common for a business college to have a strong data analytics fellowship available," said Meng Li. "But big data and data analytics are set to be some of the most critical fields in business for the future. That's why we are so grateful to the HPE Data Science Institute for this opportunity."
Yumei He has worked with the HPE Data Science Institute over the past few years. She developed and taught a course entitled, "Excel for Applied Data Science." Claudia Neuhauser, HPE Data Science Institute director and associate vice chancellor/vice president for research and technology transfer said: "The Excel course is now one of our most popular courses."
Yumei took on several research projects that tested designs for online dating platforms. She said of the work: "These projects set out to test if we could make matching on these platforms more efficient." One of her mentors, Kevin Hong added, "this fellowship helped Yumei to navigate the marketplace and understand how companies use data analytics to their benefit. And it also afforded Yumei the opportunity to teach at UH, which prepared her for the future."
Yumei has accepted a tenure-track professorship in the Freeman School of Business at Tulane University. "We are really happy for Yumei. It's so exciting for her to continue her career at such a prestigious institution and to join the amazing management science group at Tulane," said Nina Huang.
"The HPE Data Science Institute provided me with a great opportunity to work with Meng Li," said Qiang Li, a more recent HPE Data Science Institute postdoctoral scholar. Soon after receiving his Ph.D. from Rutgers University, Qiang Li began teaching at UH. He enjoyed sharing his own research related to data analytics with curious students.
Qiang Li's independent research project concerned live-streaming health care appointments and whether there was economic value to these types of visits. "Our work empirically demonstrates the economic value of medical appointment live-streaming," said Qiang Li.
Qiang further stated that his postdoctoral experience at the UH helped him build his research career path while developing his teaching skills. Qiang Li will soon join Wilfrid Laurier University in Canada as an assistant professor. In his new role, he will continue to conduct research and teach Operations Management and Business Analytics.  
"This partnership has been immensely valuable for the HPE Data Science Institute. It allows us to extend our reach into a very important sector of our economy where data science is already a critical component. Both postdocs contributed to our institute through their research and teaching," said Neuhauser. "We look forward to continuing this partnership."
 UH attracts researchers across a wide range of disciplines, and at the HPE Data Science Institute they hone their skills while addressing real world challenges. The postdoctoral students agree that teaching and research at UH are life-changing experiences: "This will shape the future direction of my career," said Yumei He.
---
News Category
UH Data Science News
Partnerships
Research