Engaging Data Science and Public Health
---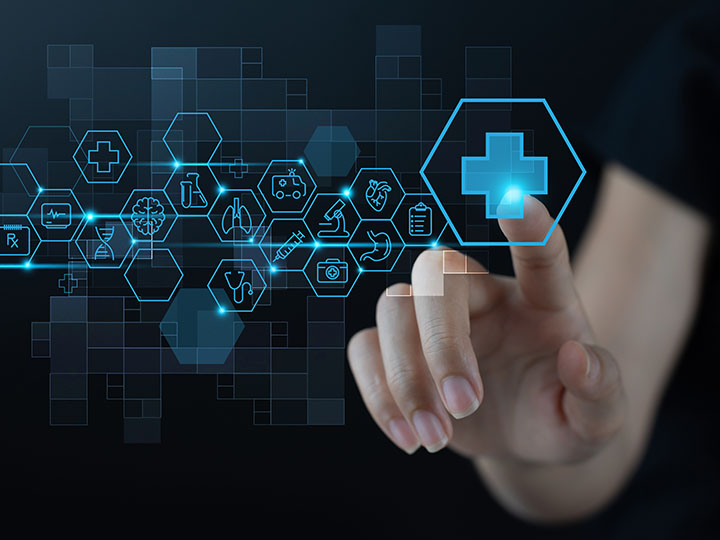 At the Hewlett Packard Enterprise Data Science Institute, our programs focus on encouraging and supporting the advancement of academic Data Science research to address global challenges and development. One of our applications is grounded in an essential and necessary initiative – the education and advancement of professional community health careers.
Currently, the HPE DSI is working in partnership with the Albert Schweitzer Fellowship of Houston-Galveston (ASFHG), a non-profit organization that supports undergraduate students in developing community health projects, to assess the overall impact of the program on alumni participants. To evaluate the fellowship, senior Olivia Tran, a "Fellow for Life" (FFL) or alumna, is designing a long-term, data-supported survey with the institute's Engaged Data Science Director Andrew Kapral and Program Manager Karina George. The trio gets together weekly to track the evaluation's progress and discuss plans, meeting occasionally with the ASFHG team.
"We received input and existing surveys from Dr. Andrea Link, ASFHG's Executive Director, and other ASFHG staff," Tran said. "Now, we're combining (the surveys) with recommendations from scientific literature in hopes of developing something that can track the impact that the fellowship year has on FFLs, in terms of the populations they now serve as healthcare or public health professionals. Do they have any increased cultural sensitivity or resistance to burnout, for example?"
Other efforts in this community health initiative include HPE DSI's Engaged Data Science program. The program sponsors the Project Engagement Encouraging Rising Students (PEERS), a mentorship project within Honors in Community Health (HICH), the Honors College's public health organization. The year-long mentorship pairs high school students with UH undergraduate students to create meaningful health-related projects for the community, encouraging STEM education and professional careers in public health. Student teams present their final projects at the annual PEERS competition to compete for monetary prizes.
As a co-director of HICH and a past PEERS mentor, Tran has witnessed many projects come to fruition first-hand.
"I'm a huge fan of near-peer mentoring, and I've seen previous PEERS mentees learn so much about college, especially UH, in addition to their introduction to community health," Tran said. "It feels amazing to look at posters and slideshow presentations and appreciate all that the creative high school students come up with!"
---
News Category
Education
UH Data Science News
Research