Pharis Fellow Researches the Impact of Cultural Barriers on Immigrant Health
---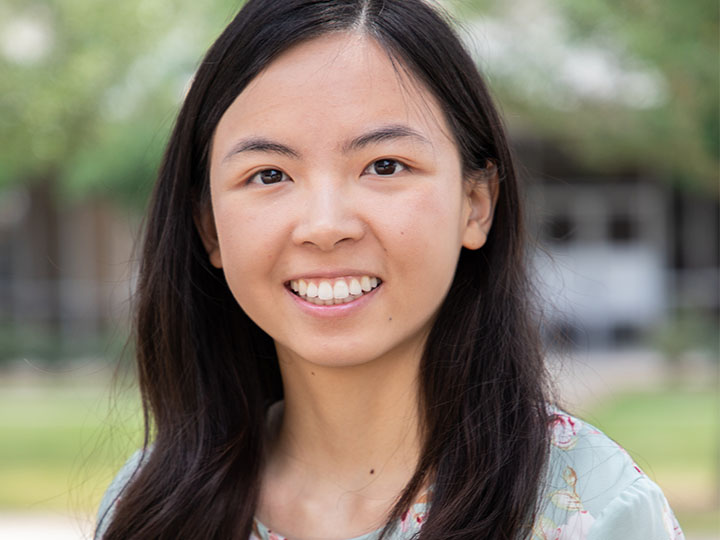 Houston is one of the most diverse cities in the entire country. However, many of those a part of this diverse population face adversities when it comes to accessing health care.
Growing up in Houston, UH undergraduate Olivia Tran saw the impact that cultural and language barriers had on immigrant and refugee health.
"I've been interested in immigrant health for a long time because of my family's immigrant/refugee background," Tran said. "Even if immigrants are able to access care, they may not feel as comfortable using it because of cultural differences and a variety of other invisible barriers."
Over the past summer, Tran participated in the George "Trey" Pharis Fellowship Program, in which she focused on researching the effects of language barriers and economic status on relationships and health care access between patients and health providers. The Pharis Fellowship Program, offered by the Honors College's Data and Society Program, is a 10-week summer undergraduate research program that provides students the opportunity to address the social determinants of health by curating projects at the intersection of data science principles and techniques. Student efforts are sponsored by the Hewlett Packard Enterprise Data Science Institute and the Humana Integrated Health System Sciences Institute.
Using data from the 2009-2011 National Survey of Children with Special Health Care Needs from the CDC National Center for Health Statistics, Tran examined access to health care and care partnership experience among families of children with disabilities. Her results revealed that non-English-speaking, Supplemental Security Income (SSI)-receiving families exhibited different healthcare patterns compared to the other groups that were studied. Tran said. "I also found that dental care was the area of greatest need for all groups and that non-English-speaking families scored much lower on the care partnership measures."
Tran said that the fellowship helped her grow "tremendously" as a student exploring different types of research. After having the exposure to quantitative and qualitative data analysis through her experience over the summer, Tran knows that she would like to continue this type of analysis in the future.
"There is so much to be done to improve immigrant health across the nation, especially in a city as diverse as Houston," Tran said. "I hope my results can shed light on the areas of greatest health need for our newest Americans and low-income populations."
---
News Category
Education
Partnerships
Research